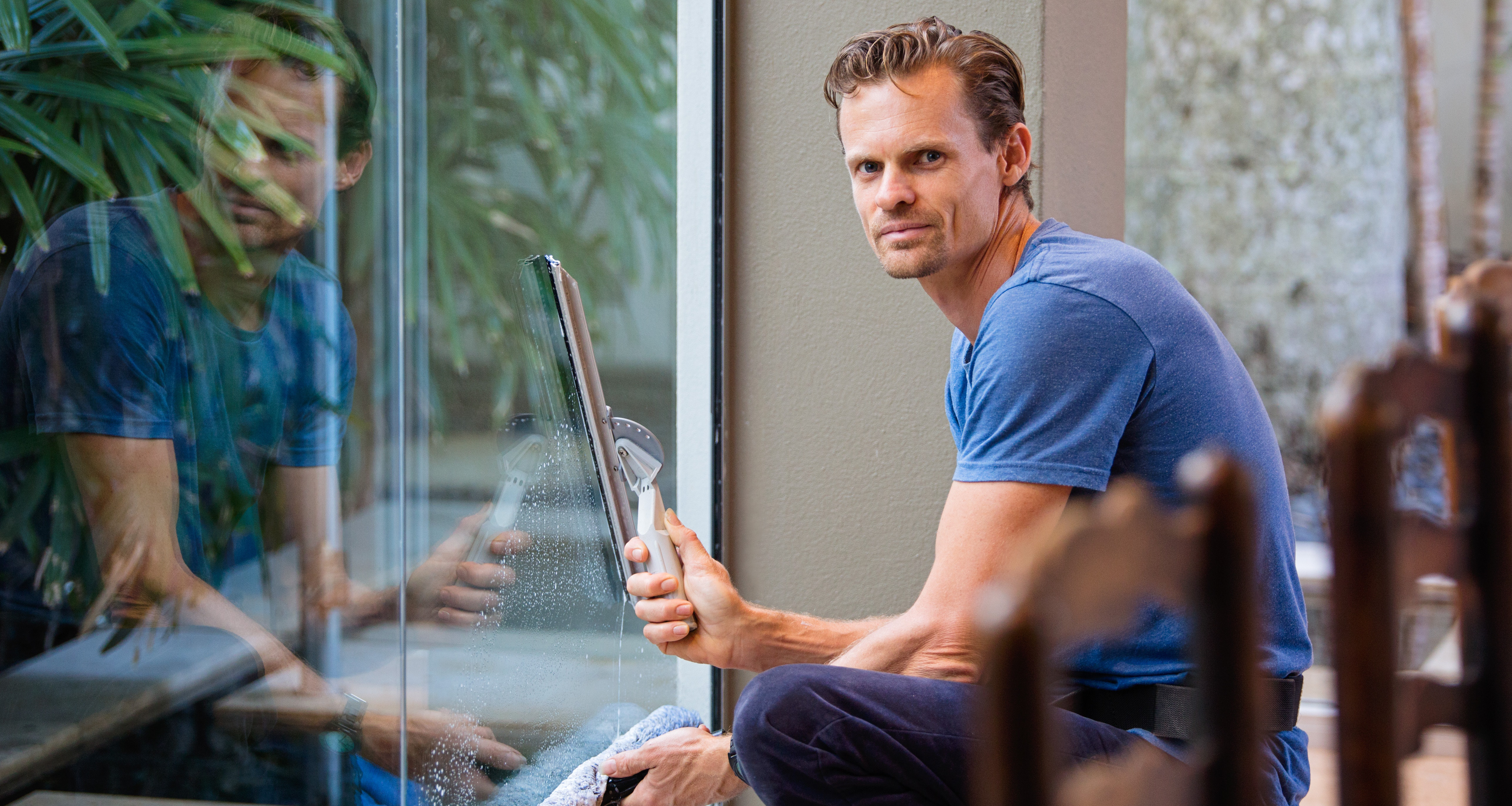 Do you want to see the world? Five Boro Cleaning Services provides quality window cleaning service for residences and commercial facilities. We have all the tools and equipment needed to make your windows clean and shiny, inside and out.
As a matter of fact, our company can create a customized window cleaning program just for you. We work closely with business owners and property managers to identify the requirements for each specific job. Our plan will suit your needs whether you need to clean your windows monthly, quarterly or annually. Professionally cleaned windows will make your whole business inviting for your customers.
You can also rely on us to make your windows at home sparkle. We provide the highest quality service while moving around your home carefully. We wear shoe covers and use absorbent cloths underneath the windows to protect your carpet and wood floors. Our cleaning solutions are environmentally-friendly so you and your family are not subject to harsh fumes.
All of our work is insured and guaranteed.
General Information
Payment
Payment is due upon completion of services and includes all applicable taxes.
Cancellation or Schedule Changes
In the event you wish to change or cancel your scheduled date for services, we ask that you provide us with at least 48 hours prior notice to avoid a $40.00 cancellation fee.
Satisfaction Guarantee
We offer a 100% satisfaction guarantee. If you are not satisfied with our services upon completion, please notify us within 48 hours and we will re-clean the affected areas free of charge.